There are two weeks left to acquire a Burst subscription for 40% off.
With our Kickstarter campaign coming to a close, we wanted to make sure everyone is aware of the price changes coming to Burst once the campaign is over. As of right now, a one-month subscription to Burst is $17. This will be raised to the original price of $25 after July 16:
https://www.kickstarter.com/projects/burstbooks/burst-books
If Kickstarter was an obstacle to you, please be assured that creating an account is fast and simple. All you have to do is go to https://www.kickstarter.com/signup, and put in your name and email.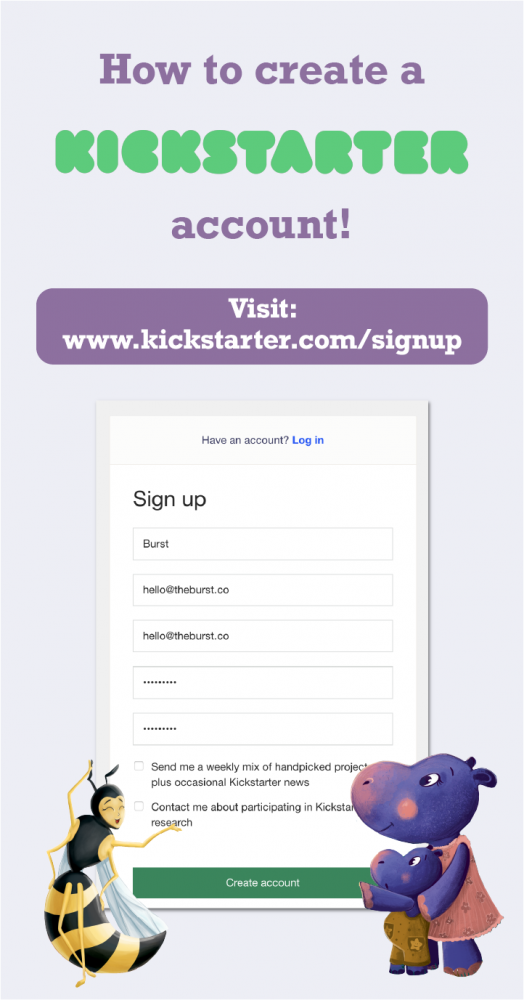 This campaign has been an amazing way to start our journey into entering the world of children's literature. While you can still order your subscription after it ends, we want to make sure that anyone who prefers the discounted option knows to check it out now before the prices are back to their original levels.
Those of you who already have your subscriptions, you can rest easy that you got the best possible prices for two children's books delivered straight to your door with the monthly shipping included.
More soon!
Burst | https://theburst.co