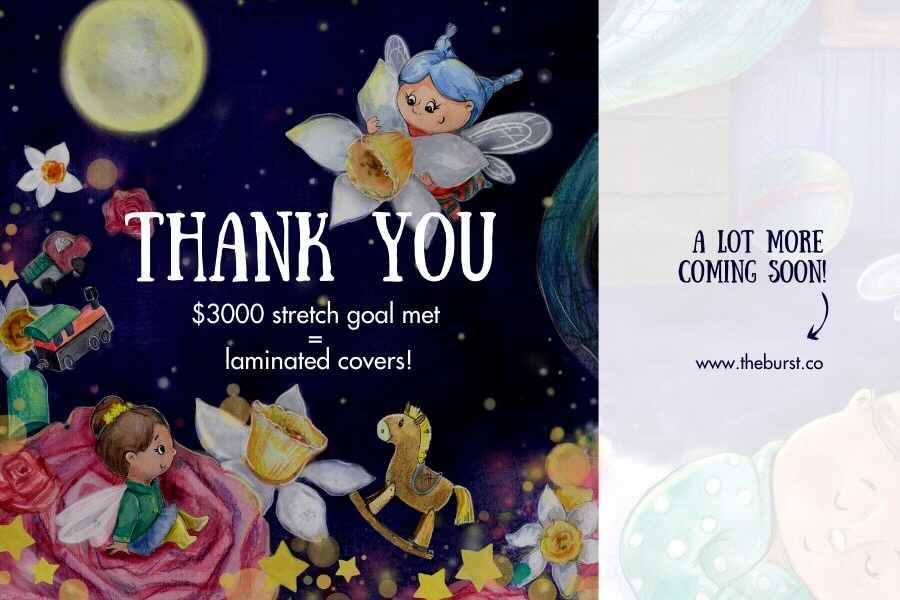 Last week wrapped our first Kickstarter campaign. It was just a first mini project to get our feet wet, and thank you to ALL the families that have taken the leap with us. Many of you wonderful people have been in touch with me in the past few weeks, and together we got it done.
What's more, we managed to reach out stretch goal, which means that EVERYONE will be getting super fancy laminated covers on each and every one of their books, for as long as your subscription lasts. We will start getting the books shipped out in the next few weeks.
We will also soon open up the subscriptions for purchase directly on our website. Of course it won't be as impossibly cheap as on the Kickstarter, but still, quite a bit cheaper than all other alternatives on the market today. Our goal is, first and foremost, to put irresistibly happy stories in the hands of kids and families.
Stay tuned in these emails for the big things coming up next. I couldn't be more excited to be on this journey with you all!!
James
Burst | https://theburst.co